Welcome to SHRI DHANALAKSHMI GROUPS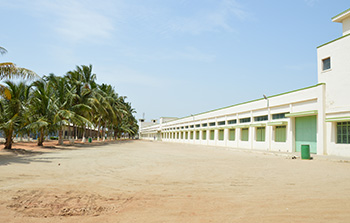 Shri Dhanalakshmi Groups is one of the leading 100 % Quality Yarn Producers of South India, Located in Coimbatore - Salem National Highways, Karumathampatti, Coimbatore. Shri Dhanalakshmi Groups has its successful background for the past 3 decades in the Yarn Market because of its:



Highly motivated quality maintained work culture


Customer requirement & awareness is made to the gross root level work force


Continuous result based refreshing and training


Fully Equipped, ultra modern machines


Cordial relationship with work force enjoyed over years

The manufacturing process of Shri Dhanalakshmi Groups involves 100% renewable electrical energy. Thus the product comes out from Shri Dhanalakshmi Groups is manufacturing through green energy.